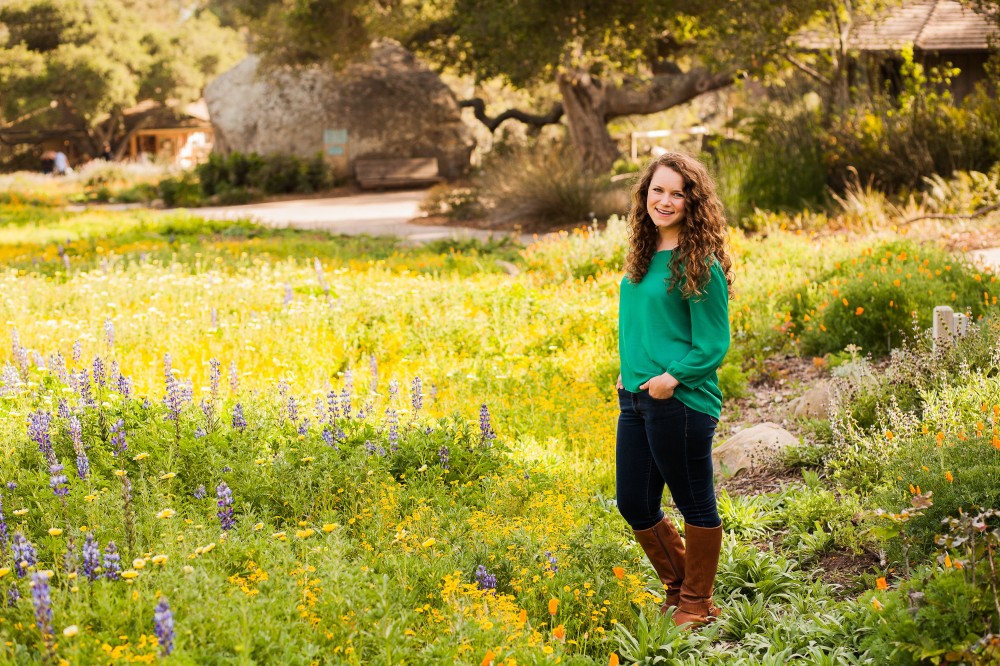 I was in the same freshman dorm as Brittany, and I've stayed in touch with her since then. When she contacted me to take her senior portraits, all she wanted was to take photos near flowers. And we were in luck — since it's now spring, the Santa Barbara Botanic Gardens currently have a stunning field of wild flowers and poppies!
After Westmont, Brittany will be living in Santa Barbara for a bit while preparing for and applying to medical schools.
Congratulations, Brittany!