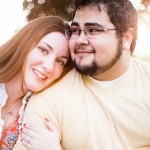 Rachel Noecker
"My experience with Lanie Louise Photography has been nothing short of fantastic. Words can't even begin to describe how much fun this photographer is. Lanie makes you feel so comfortable and relaxed. She brings so much to the table with experience and ideas that every photo she takes is unlike anything you have ever seen before. Lanie has a special raw talent and she really has found a way to channel all her creativity into doing something that she loves. She brings small props to the photoshoots that enhance the photo and it brings a special touch to your session with her. I keep going to Lanie because I know that everytime the quality of pictures I will get is going to be hands down incredible! Check her out! You won't be disappointed!"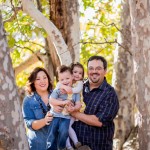 Deirdre Polonski
"Found Lanie thanks to Yelp. Wanted to have some family photos taken of my almost 2 year old twins but wanted that great hip artsy style plus the digital copies of said artsy photos so I could make photobooks, send to family, and loads of other things you end up doing with the photos of your kids for the holidays as gifts for grandparents and dad. Cheesy? perhaps, but let me tell you my family photos are GORGEOUS. So I could plaster these photos on a cheesy mug and all of a sudden it's like a super awesome gift :).
We met at a lovely location thanks to Lanie's recommendation. She was fabulous about responding via email to requests regarding location, photo props and other ideas.
I am super happy with all the photos that I have. I can't decide on favorites because I have so many that I love.
As far as photos of the kids, Lanie did a great job of capturing the moment. I have some really wonderful smiles and expressions on camera that I never get shots of. Even my shy lil gal was giving her big smiles. Having bubbles on hand helps :).
Would I recommend her: TOTALLY! I'll be using her in the future too!
Check out her site: She has some great talent and I'm glad I found her!"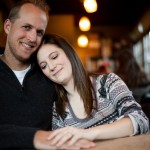 Ashlee Petrilli
"Lanie is incredible! She is not only professional, she is also very talented in her photography skills. She takes gorgeous pictures and does a great job editing them. I promise that you will not be sorry if you hire Lanie to photograph your family portraits, engagements, wedding, senior portraits, or any other big life event!
She shot a wedding with me last summer and was a complete blessing to have! She was in her element as she captured moments at the wedding and reception. She edited her portions of the photos in an extremely timely manner and the client loved them! Her passion for photography and making her clients happy is evident.
Do yourself a favor and call or email her to be your photographer!!!!"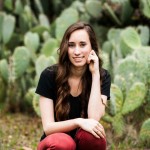 Jacqueline Firestone
Working with Lanie was a wonderful experience. Not only was she able to accommodate my schedule she also was extremely knowledgeable about different locations and was able to shoot my pictures in a beautiful place that looked just like what I had described. She was incredibly personable and did wonderfully, instructing me throughout the shoot and utilizing her "photographer's eye" to take some of the most beautiful pictures of myself I have ever had taken. Again and again she asked if there was anything else I would like and made me feel exceptionally comfortable. Overall, the experience was exceptional and the pictures turned out wonderfully.
(photographed college senior portraits)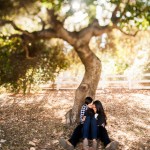 Tarika Krishnamurthy
"My boyfriend and I got the chance to work with Lanie, also known as one of my closest friends, and we absolutely loved the experience. Lanie is such a talented photographer and she captures pure kodak moments. She is able to convey a story through the photos she takes, and those stories are all hung up on my walls as well as framed on my desk. I love Lanie, her humor, her enthusiasm, personality and her love for photography."
Jenny Crockett
"Lanie takes excellent shots and captures the best moments. She has creative ideas and seems to have a strong direction of where she wants to be going with the photo shoot. But really, I love her sense of humor when taking pictures; she can always make me laugh and I love spending time with her."
Natalie Andrews
"Lanie Louise Rivera is not only a great photographer, but an exceptional one. Her ability to take pictures during a photo shoot, but make one feel at ease at the same time, is rare indeed. Letting Lanie do a photo shoot with you is like taking an adventure. One feels free to be who they are without those feelings of awkwardness. She is able to capture beauty and make one feel as if you are inside the photo when you look at it. After seeing the pictures that she took of me, I saw beauty that I never in myself saw before. Her photography is not only encouraging, but real, sharp, vivid and eye catching. She is a true artist behind the lense; her pictures paint a wonderful masterpiece of the real world for all to see."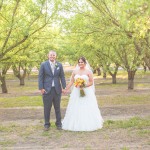 Kelsey Moe
Where do I start? I contacted Lanie after being engaged for a few months. I was looking for a wedding photographer! I knew I wanted the best, because after all said and done all you have is the pictures! Lanie did our engagement pictures in the Santa Barbra Harbor and we were thrilled! They were so beautiful! I plastered my house with all of them. After all, this was the first professional photos we had ever had done and we were so excited about them. Lanie was so great to work with and we walked away so happy after our shoot! Then came the wedding! We had put so much work into planning our dream DIY wedding at a private home in Manteca! Lanie and I worked together for months to get the photo timeline down. (Crazy bride, I know) Come the day of the wedding Lanie, and Taylor showed up early to get started! It was 100 degrees that day, but Lanie and Taylor showed nothing but professionalism! They took so many great pictures and all my family told me how great they were! I already knew they were wonderful! I got the pictures less than 3 weeks after the wedding and got to relive my dream wedding! There was so many pictures of things that I didn't see and moments I missed! I was so thrilled and practically drooled over the pictures! I can't wait to send them to all my friends and family! We cannot wait to use Lanie again for our family photos! Thanks again Lanie and Taylor! You guys rock!
Jamie Douglas
"Lanie searches for the natural elements in her subjects that highlight their true beauty without artificiality. Her photography is natural, brings out the best in her subjects, and her love of the art is clear in the way she conducts her work. Lanie has a professional passion that drives her photography while making you feel completely comfortable and natural in front of the camera. My boyfriend and I loved working with Lanie and will cherish the photos she took for years to come."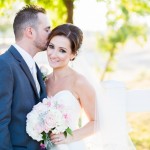 Hana Murphy
Planning a wedding in 3 months was stressful enough and finding a perfect photographer to capture the happiest day of our life was even more challenging because of the time constraint. Our search ended when our friend Ashlee Petrilli recommended Lanie Louise Photography. My mother in law and I met with Lanie at a nearby coffee shop where we got to know her, her style, packages and options she offers. Her kind personality, professionalism and passion for photography won us over and I knew that she was the one we needed to hire.
The day of our wedding, Lanie came to take some getting ready photos of me at the hotel. She even sat around patiently for about an hour while I was getting my hair and makeup done. She made me feel so comfortable and beautiful that I knew the rest of the day would go smoothly. Lanie's second photographer went to my husbands' hotel and took some great shots of him and his groomsmen getting ready as well. Throughout the day, Lanie was so patient with the whole bridal party and getting everyone together, even though the guys were joking around with her constantly, she remained calm and smiled. From getting ready to dancing the night away at our reception, Lanie captured us and our family and friends perfectly.
After the wedding, I was so grateful for the amazing communication I had with Lanie through text/email. My input and opinion really mattered to her and her hard work shows in our photo book. Lanie made sure that everything would be perfect and the photo book she made paints a beautiful story she captured of our wedding day.
We have received so many compliments on our photos and we are absolutely in love with them. Lanie Louise Photography was able to put the most important moments of our life, into pictures. If you are looking for someone to capture those special moments, she's your girl. I don't have enough words to express my thanks to this wonderful lady. Thank you Lanie, your work is pure perfection.
Hana Murphy
(photographed her wedding 8/11/13)
Jessica Silvia
"Lanie has got to be the best photographer available! I hired Lanie to photograph my wedding in september 2012. She stayed in contact with me for the entire year leading up to the wedding. Weather it be her amazing organizational skills or her wonderfuly creative ideas, she always stayed in contact with me.
I think what makes Lanie's photography so extraordinary is her sincerity. She really gets to know you in order to portray the right atmosphere and theme of the photos. Lanie is also very easy to be around. She makes you feel like you've known her forever which makes you feel comfortable as she snaps shots, in turn making the photos look absolutely remarkable!
Not only did she take such beautiful pictures, she captured all the right moments! And she really does her research. She finds out which particular style or even which particular shots you want and she makes sure to do everything you asked and more! This girl really has an incredible talent, and after you meet with her just once you won't even consider anyone else.
Lanie gave me a few CDs with endless amounts of gorgeous pictures with each picture in color and B&W and they were all FLAWLESS.
Lanie absolutely blew everyones mind with her photography skills at the wedding. People are still asking about who my lovely photographer was and I do not hesitate to refer them to Lanie!
Thank you again, Lanie, you really are so talented and such a wonderful person! :)"